Bullet Comments Commentary
According to the content of the screen, the bullet comments or commentary is automatically generated, and some games are supported. For example, the intelligent bullet comments commentary service customized for the King of Glory game video automatically generates the bullet screen and game commentary according to the events in the game, and provides interactive cold start material for the video. Support scene customization.
Scenarios
Game Video (On-demand/Live)

Quickly edit the wonderful moments of the game and provide highlight materials
Lyric Writing
Enter the lyrics of the first sentence, and automatically continue to write subsequent lyrics that are semantically coherent and rhyming, and output the complete lyrics. The lyrics creation service can automatically create lyrics for a specific theme, consider the rhyme of the lyrics in the process of Chinese lyrics creation, and support two creation modes of popular lyrics and Rap lyrics.
Input First Line
今天天气晴朗 年少轻(ing)狂(ang)
Output Lyric
今天天气晴朗 年少轻(ing)狂(ang)
期待铃声(eng)荡(ang)
超乎你的想象那又能怎么(e)样(ang)
反正这段感情已经无关痛(ong)痒(ang)
当你忘了所有的只是回忆它对我来(ai)说(uo)
我也深深地凝(ing)望(ang)
就让夜空残留一点点星(ing)光(ang)
虽然谁都无法去阻挡风(eng)浪(ang)
Scenarios
Assisted Smart Composition

Rap Lyric Writing

Pop Lyric Writing
Copywriting
Copywriting is automatically performed based on pictures and videos, mainly for e-commerce scenarios, and supports keyword generation and whole-paragraph copywriting in dimensions such as seasons, styles, and fabrics. Support scene customization.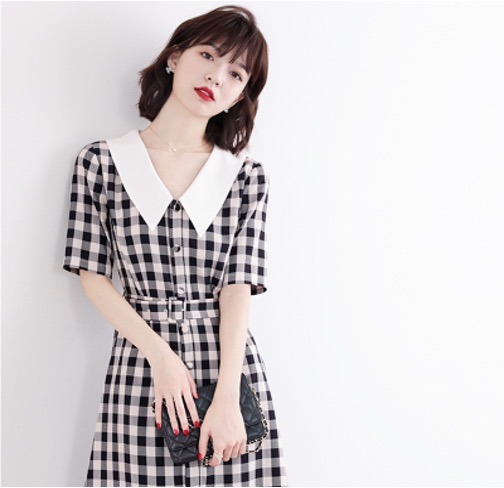 Labels
Type:
全身
Waist:
高腰
Season:
夏季
Pattern:
条纹
Style:
通勤
Thickness:
常规
Material:
棉
Sleeve:
短袖
Age:
25-34岁
Cut Fit:
直筒
Collar:
POLO领
Subtype:
衬衫裙
Description
这款来自BRAND的条纹衬衫裙,采用通勤的polo领设计,常规长袖的设计,高腰直筒的版型, 轻松穿出修长的腿型。精选优质的棉涤纶面料,手感柔软细腻,亲和肌肤,舒适透气。优质涤纶面 料。简洁的长袖设计,穿着舒适美观。高腰的设计,修饰出纤细的腰部曲线,尽显曼妙的身姿。
Scenarios
Assisted Smart Composition

Rap Lyric Writing

Pop Lyric Writing